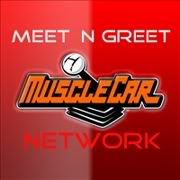 Oviedo Marketplace is the place to be on the January 23rd. Mike Steiner, Ken Papajon and JR Goodman attending the committee meeting with the Oviedo Optimist Club and Marc B, commander of the Oviedo Police.
We saw a great event in this and a great cause so we reached out and they needed our help. The Muscle Car network Meet N Greet will now be combined with this event for John Hopkins Children Cancer Ward. All proceeds for this event will go to this charity.
Here is the current activities-
Law Enforcement from around Florida will be in attendnace showing their vechicles , SWAT, BoMB squad, Canine and of course a special FLY IN of 4 Law Enforcement Helicopter
Several Great Raffles, including 2 round trip tickets to anywhere Air Tran flys all for $1.00 a ticket or 20 tickets for $15.00
Pollo Tropical will be on hand with a great plate for $5.00 along with Burgers grilled by the Optimist Club again all money raised will go to the charity
There will be several trophies awarded in Late Models 1975 and up, Muscle, Classics, Pre 50's, Street Rods and Customs and Young Guns for 21 and under-both 1st and 2nd place will be awarded. There will also be a special Peoples' Choice Awards for Best in Show and Best Promotional Vehicle
Here our some of the classes:
Classes (non-Law Enforcement) for the Jan 23, 2010 Car Show:
1st & 2nd Place Trophies for the following vehicles:
- Vintage = Pre 1950
- Classic = 1950 - 1959
- Muscle = 1960 - 1974
- Late Model = 1975 - present
- Custom = All Years
(Custom = Modified Body or non-period correct engines including Blower Cars)
- Street Rods = All Years
- Young Guns = All Years for age 21 & under owners
also
- Foreign/Imports
- Trucks/Off Road
- Green
"Note: Show organizers reserve the right to modify classes based on the number and type of entries" on your registration form
Several Vendors will be on hand showing their products including 2 radio stations.
Music will also be provided by me with the full DJ setup . The Muscle car network will have a special place setup with a tent so we can mingle and have our Meet n Greet, great food, music and get together
Our special entrance fee of $15 will be only for Muscle Car Network but you must be on the THIS list to attend or you will pay $25 at the gate. 21 and under for the Young Guns is only $20 at the gate or $15 also.
THiS is for a Great Cause and will be a first Meet N Greet for 2010. I want to show this charity event, we come together to support the good cause. There was alot of spectators last year, but with the Muscle Car Network, we want them to hear us in Oveido again. Dont forget to wear your shirt and if you are waiting for yours, I will bring all the ones on hold to this event. Email me with any questions
Their site is being updated to reflect the changes we discussed but here is the link
Optimist Club
Remember dont sign up on their website we will have a special sign up sheet and event widow I will post, Just give us the thumbs Up and say you will attend.
Youth/family activities, food, entertainment, public safety displays & demonstrations. Open to the public - no charge to attend - Proceeds benefit the Optimist International Childhood Cancer Campaign and local Optimist programs.
CLICK HERE TO REGISTER FOR OUR NETWORK SPECIAL PRICE
TO THIS EVENT